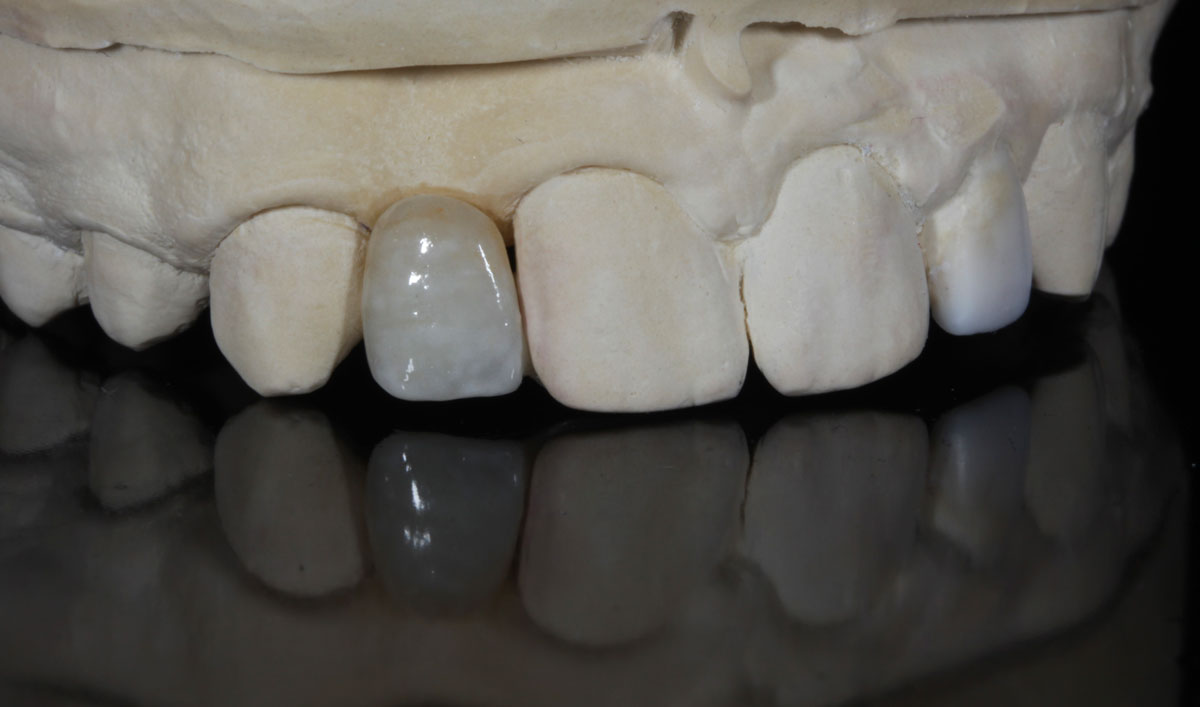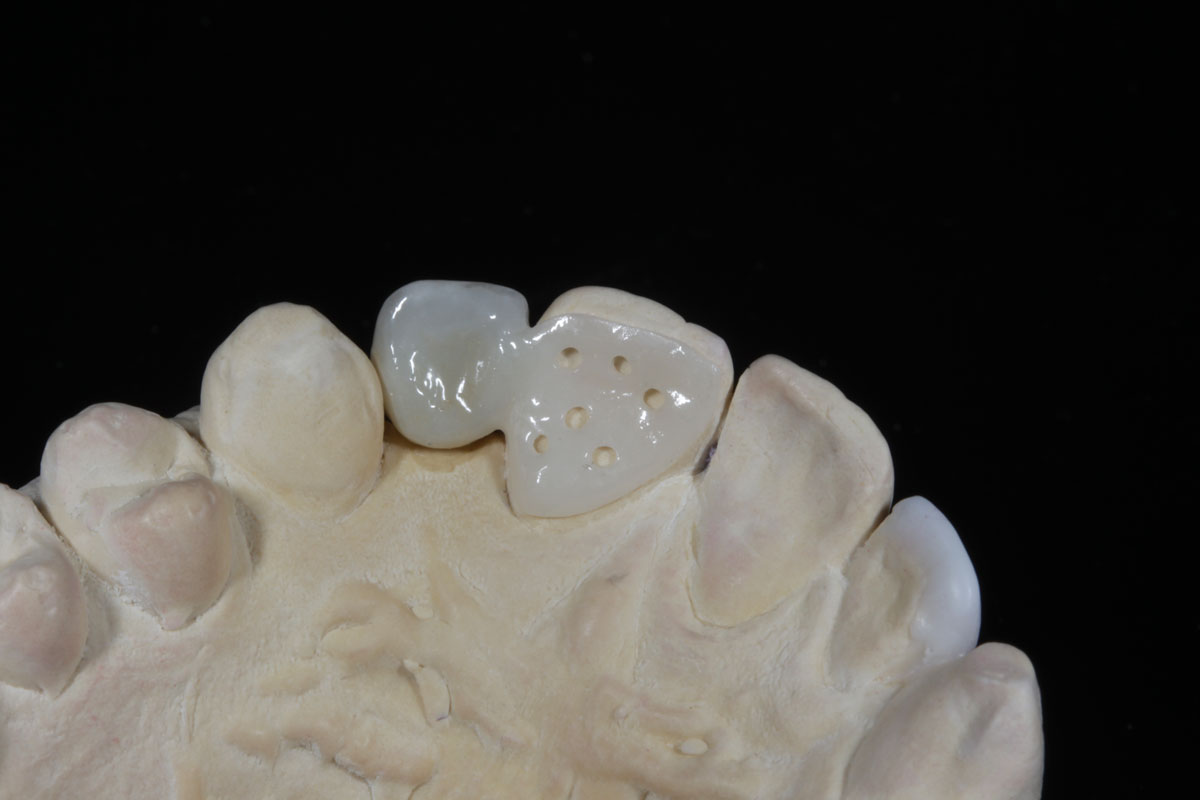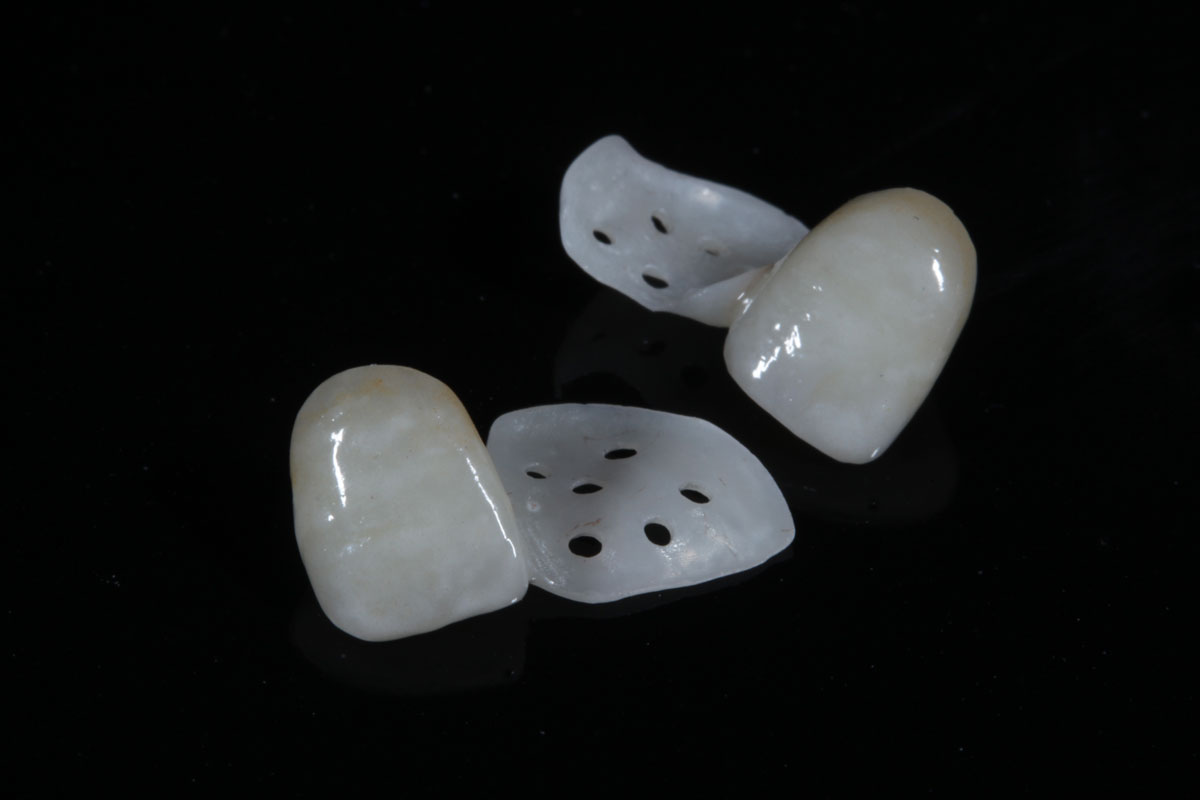 Usually, we fabricate our Maryland bridges with a metal framework, however seeing this was a 15-year-old patient, we decided it would be better to make a zirconia Rochette bridge.
The dentist was unsure which tooth to place the retention wing on, so we made 2 bridges, allowing the dentist to choose which one they would prefer.
The one has the wing on the central and the other is on the canine. It's a great way of having metal-free restorations so you won't have the greyness of the metal framework shining through.
A wax-up was also done on the other lateral so the dentist can do a little aesthetic addition to the patient at the chairside.
We are proud to be winners in the category of Best Dental Laboratory at this year's Dentistry Awards. It is a great honour, and we thank everyone who has been a part of our journey. Thank you also to FMC and dentistry.co.uk for a great event! Jon Dolding, CDL...