Fantastic communication from lovely staff and beautiful results, they really take the time to see how you work to deliver the best for the patient. A pleasure to work with Jon and Tony! 10/10 would recommend. Meera
These guys just blow me away every time they do some work for me, but today was unbelievable. They made a bridge for my wife that fitted like glove, the bite was perfect without adjustment, and she was delighted with the aesthetics. So thank you all at CD for every job, so beautifully done. May you grow from strength to strength
We have been using this lab for years now and they have always been so helpful, efficient and produce beautiful work! Jon, Emma and all the team are so easy to speak to and will always help with any queries straight away. It's also really nice to speak to a polite and cheerful reception team when you call through! Thank you to all the team as always, we look forward to further work with yourselves!
It is a pleasure to be working with a laboratory with such an understanding of how dental implants work. Please keep your standards as high as they have been ever since I began working with you 6 years ago!
I've been using the lab and working closely with them for many years. Their work is simply excellent, as is their customer service. The implant restorations just drop into place and are so easy to fit and the crowns are superb. I cannot recommend them highly enough. Tim Earl BDS LDS RCS The Lodge Dental Practice, Uckfield
jolanta wojtasiewicz
2020-11-15
I collaborate with CDL for years .My patients are always very happy with their outstanding dental restorations .We have been dealing with some challenging cases with that professional ,friendly team . This year I needed myself an implant crown to replace my missing molar. Jon made an exceptional crown using digital technique.We had an interesting journey in the lab to show me the whole process from designing my crown from intra-oral scan of my dentition to a milling process . I really recommend to my dental colleagues to visit Lab and familiarise with this exceptional digital process Thank you Jon !!!
Ceramic Designs stands out from other dental labs with the exceptional work produced, not just the first few cases, but for everything every time. My patients are delighted with the outcomes, and the time saving for me is critical. Highest quality outcomes with all my implant work - designed to look perfect and to allow long term maintenance. Thank you for everything you do.
The best lab I have worked with - amazing service, skill and with the extra personal touch. The combined knowledge and technical ability of the entire team is second to none. Communication is easy and they are always approachable to discuss cases and any issues we may have. In the past 16 years of working as a dentist I can easily say hands down the best lab I have worked with
Best laboratory that I've ever worked with. Their attention to detail is second to none. A great Team that produces exceptional results!
I had a complicated repair done to my metal plate at CDL. I am absolutely delighted with the result as it now fits beautifully! Lola liaised efficiently with my dentist to ensure a smooth and timely process and a result of the highest standard. I am so grateful to be able to smile with confidence again! Thank you Lola and team. Would highly recommended Lola and CDL.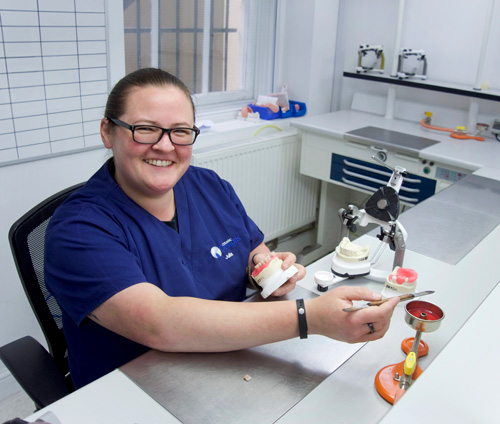 "There are a lot of dental laboratories that make teeth, but only a few that are partners in treating patients. Jon and his team at Ceramic Designs have been my partners in many challenging cases. They are always there in the good times and the more challenging times. I see them as an essential part of my practice and ethos to treat patients to the highest standards possible."
Dr Werner Slabbert.
Sussex Implant Centre and Advanced Dentistry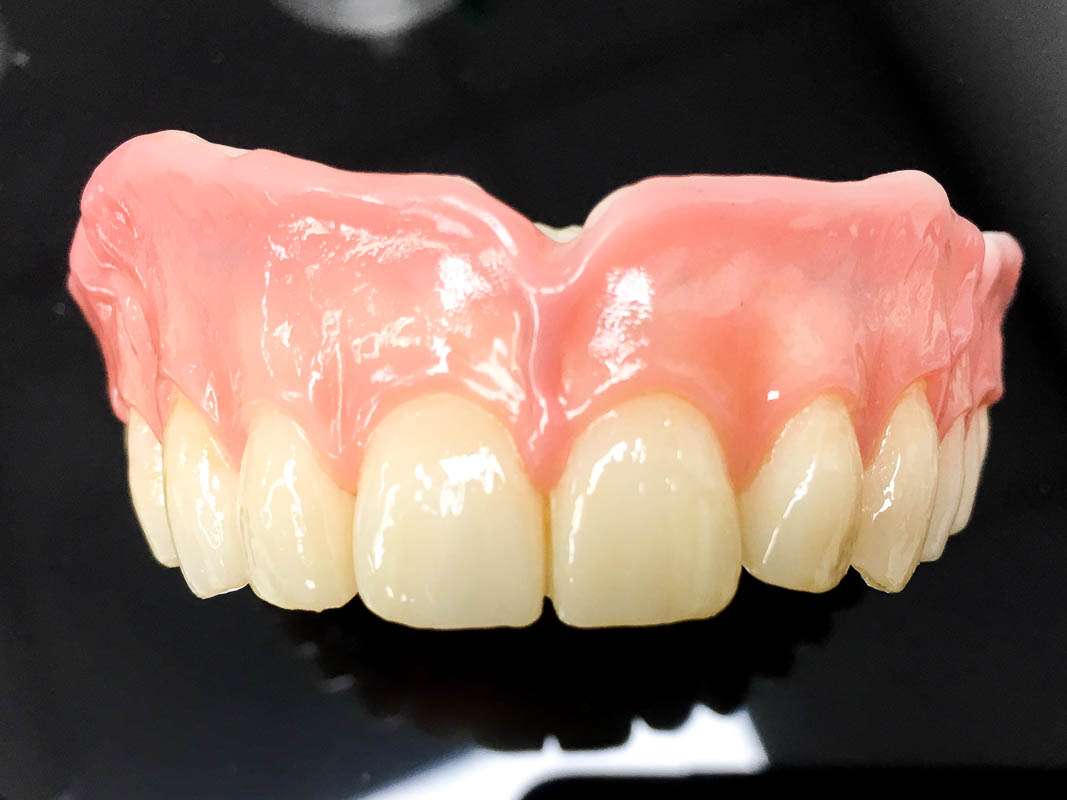 "Working with Jon allows me to deliver the highest quality outcomes to my patients.
Having Jon on hand for detailed technical consultations is invaluable and is a service which my patients value enormously. Together we are able to tackle more and more complex cases and are achieving results which consistently surpass expectations. The case of Irene White is a superb example of two professionals combining their skills to change a patients' outlook on life and confidence."
Mitra Najafi, Stardent, Southampton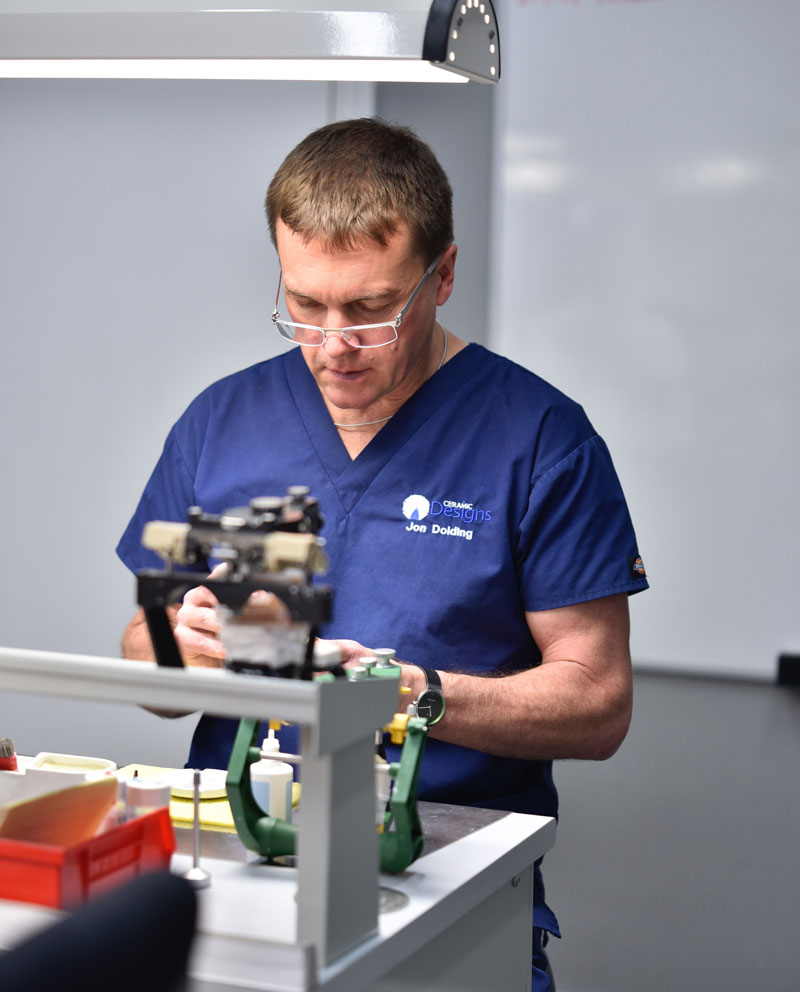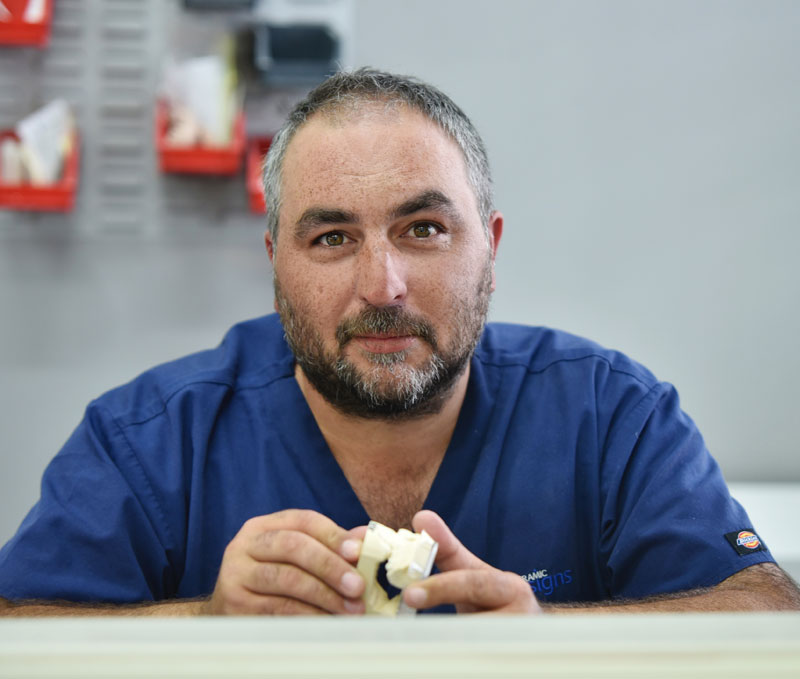 " Thanks so much for always being so thoughtful and supportive of everything I am trying to do for my patients.
I really appreciate the fact that you offer me the opportunity to work on new techniques and new materials – it's fab and really helpful when discussing cases with my patients. I use CDL for all of my implants, the work is perfect! Thanks again to you, Bill and the lab! I sleep at night, knowing you guys are working on my cases, I have total confidence which is brilliant, especially when working on the really tricky ones… you are a bunch of really good eggs, even if I am a bit jealous of how smart you all are."
Sarah Hosier, Blackhorse Way Dental Practice, Horsham