Upper and lower thimble bridge
This full mouth rehabilitation was fabricated using ZirkonZahn milled substructures and ZirkonZahn designed and milled individual zirconia units on the upper and LL4 – LR4 zirconia units on the lower. The lower posterior units were fabricated using breCAM.HIPC.
With the lower posterior units being sacrificial, this avoids any chipping and or damage to the upper restorations. Another benefit to using a resin-based material in the lower is that it avoids the harsh impact as the teeth meet.
Digital diagnostic planning and preparation to temporary restoration
The last couple of years have seen a rapid evolution in digital dentistry both in the surgery and laboratory.
With a large 4 unit bridge on the upper right failing and considerable bone loss around upper right 2/3, upper left 1 and 6 and severe caries effecting upper left 2, 3, 4 it was elected that a fixed all-on-four restoration would provide the best overall solution.
Restoring a patient's palate and smile
68-year-old female patient presented with cleft palate and old ill-fitting partial upper denture. Lower jaw was partially dentate, only missing the lower right posterior quadrant. Over the years the correct OVD has almost completely collapsed due to missing dentition.
60 year old male presents with serve perio and mobile teeth. This has led to a few teeth over erupting and causing an anterior open bite, also tooth loss over the years. 
After a horse-riding accident, Charlotte attended a free implant assessment at  TIC to have a second opinion; her own dentist having judged that there was little that could be done to help her attain the smile she wanted.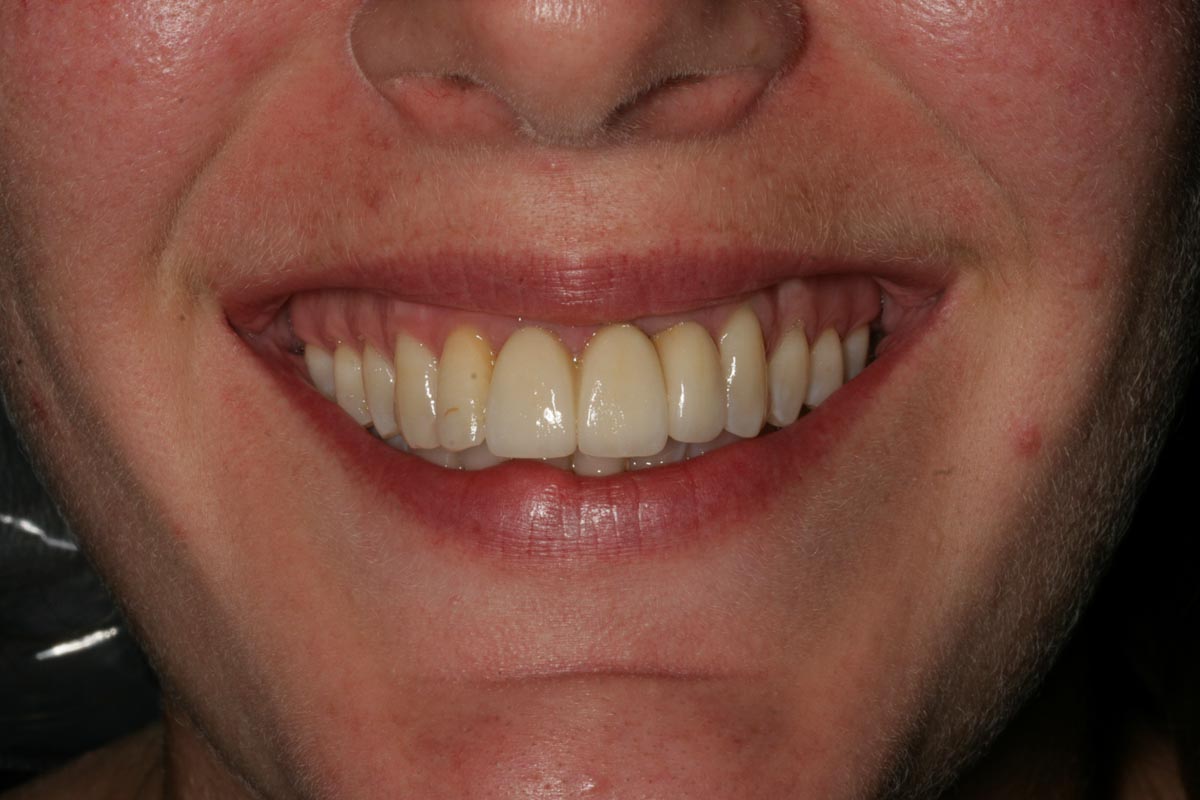 Thinking about the big picture
Sophie consulted TIC with multiple issues. On one hand, there were aesthetic inconsistencies that occurred through gum loss around an old tooth-borne bridge …
A study on digital dentures 
This case was carried out as a way of investigating the feasibility of different digital workflows for fabricating dentures. Various workflows are being introduced as 3D printers, milling systems, and 3D printable resins develop.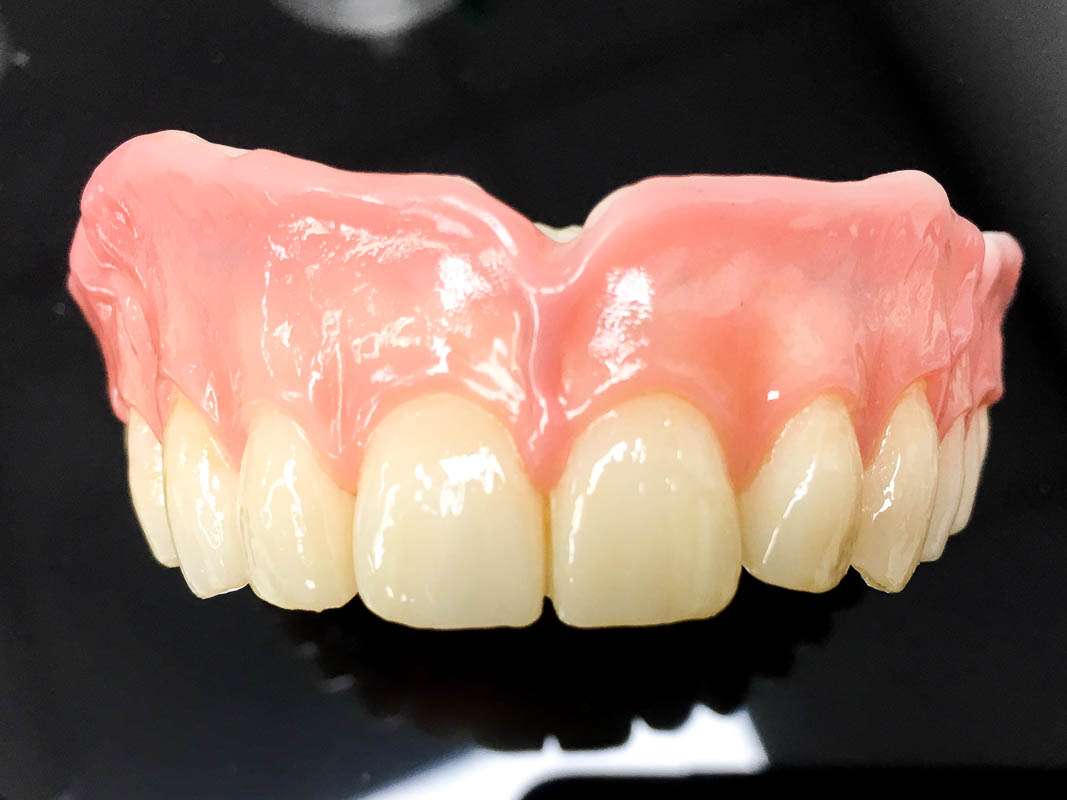 Managing a patient's expectations
Anterior rehabilitation case study by Tony Atkins.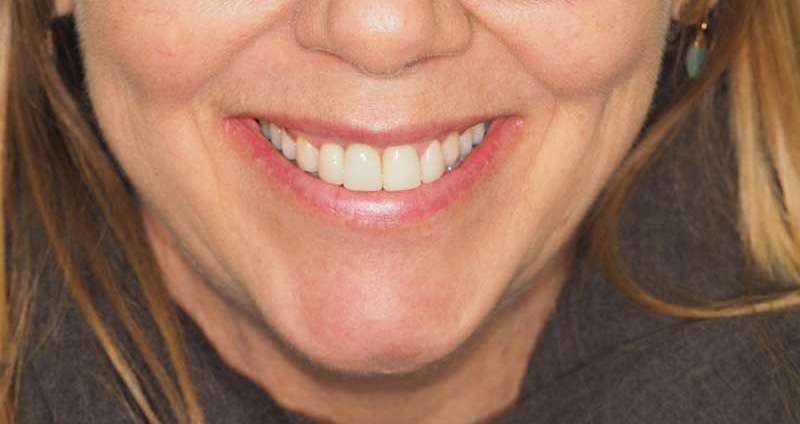 ASA zirconia cutback crown on Axin cement-free abutment solution
The patient is a 58-year-old gentleman with a missing upper left central. 
Two-hour immediate load  implant restorations
Fractured root extraction. Immediate implant placement. Trios intraoral scan. Screw-retained crown.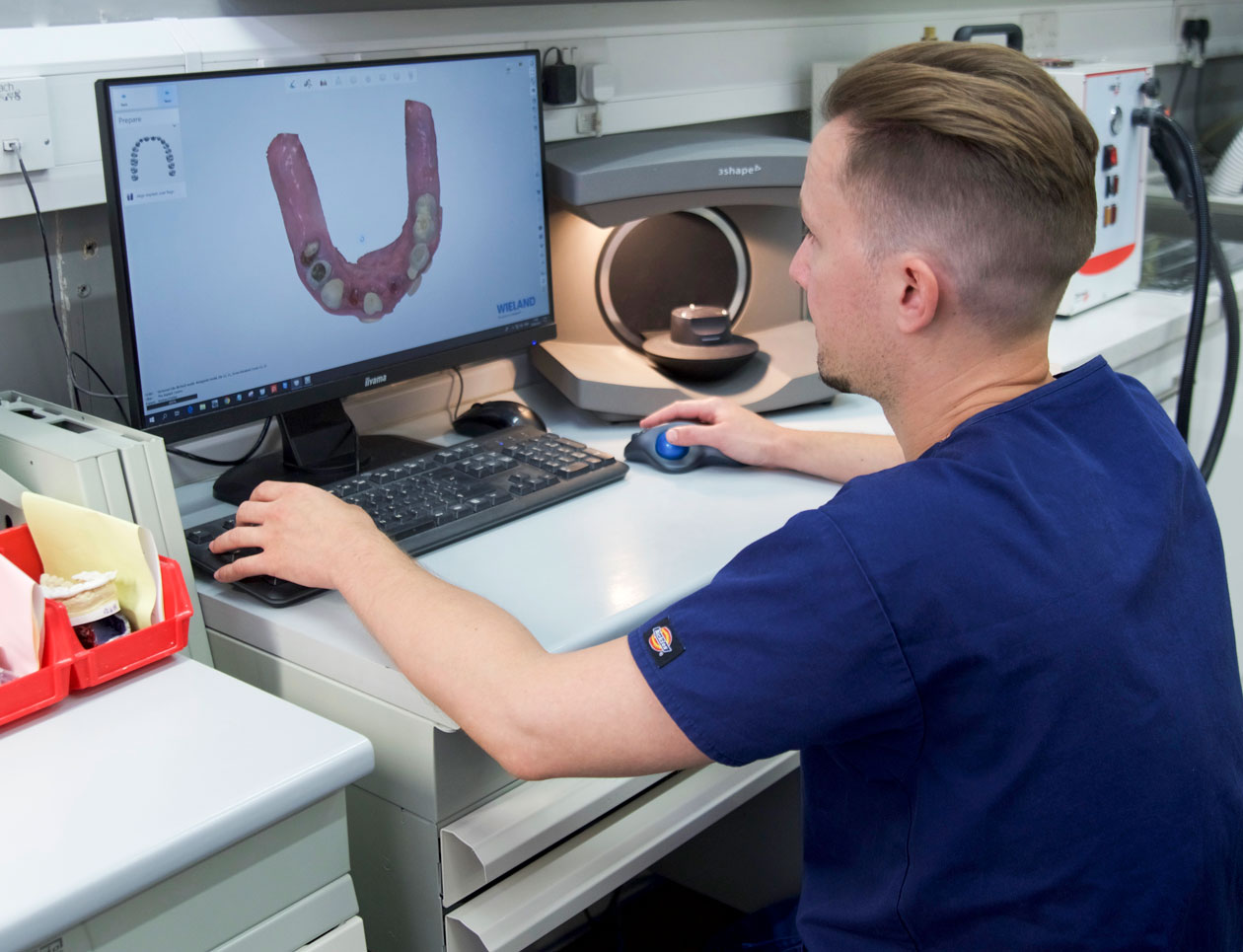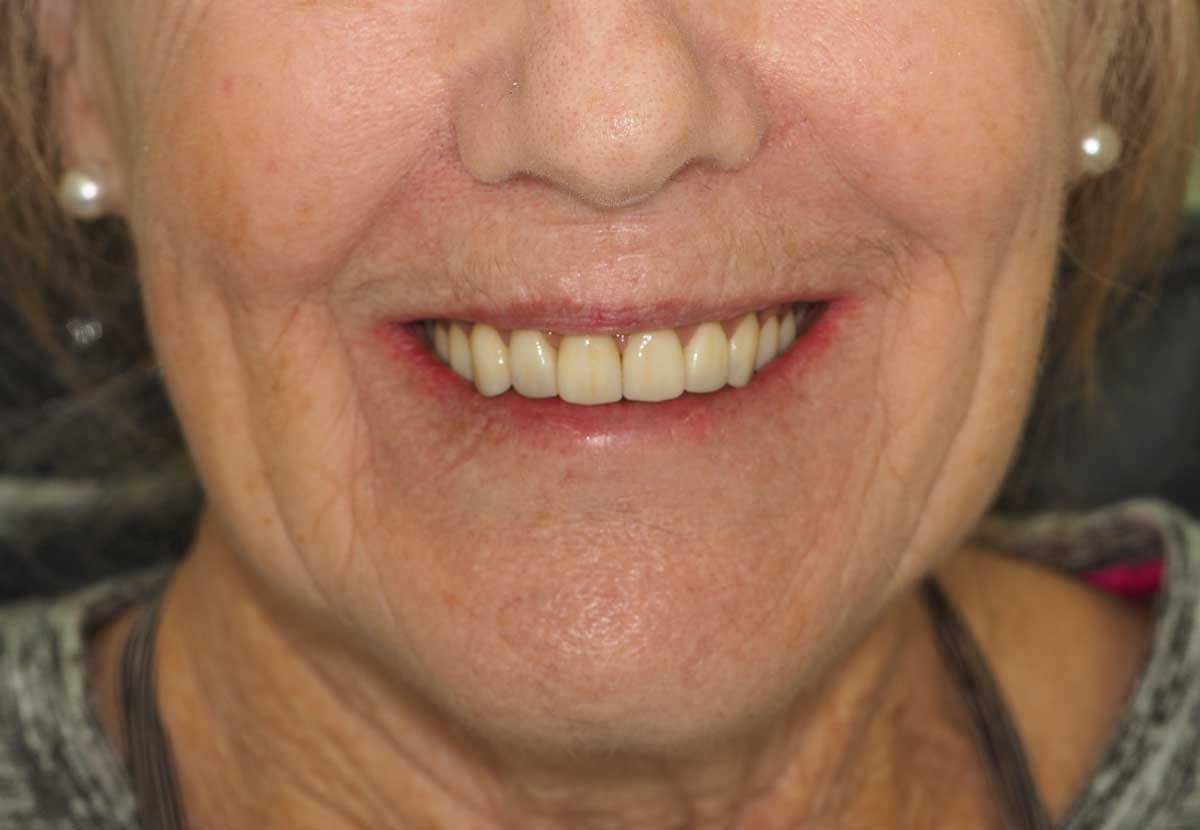 After a long history of dental work, Jennifer decided to have her failing restorations and dentition replaced with an all on four screw-retained bridge.