Full Arch rehabilitation assessment
Our fully qualified, GDC registered prosthetic technicians have a wealth of knowledge and experience in all aspects of removable and fixed appliances. We are comfortable working with multiple techniques, adapting to suit the style of each individual case.
The dental industry is constantly evolving so our technicians are dedicated to continuing their professional development by working on the most complex cases and developing their skills.
Our consultation service allows your patient to really feel involved in the creation of their new smile. Enabling you to free up your clinical time but not compromising the patient's journey?
We understand as clinicians your clinical time can sometimes be limited so with this consultation service we can discuss in detail what your patient is looking for in their new smile:
Do they like a natural look or more "perfect" one. What they liked and disliked about their previous teeth.
What they liked and disliked about their previous teeth.
What shade they would like.
What size and mould they are looking for.
When appropriate we will ask for photos of their previous teeth and also of family members.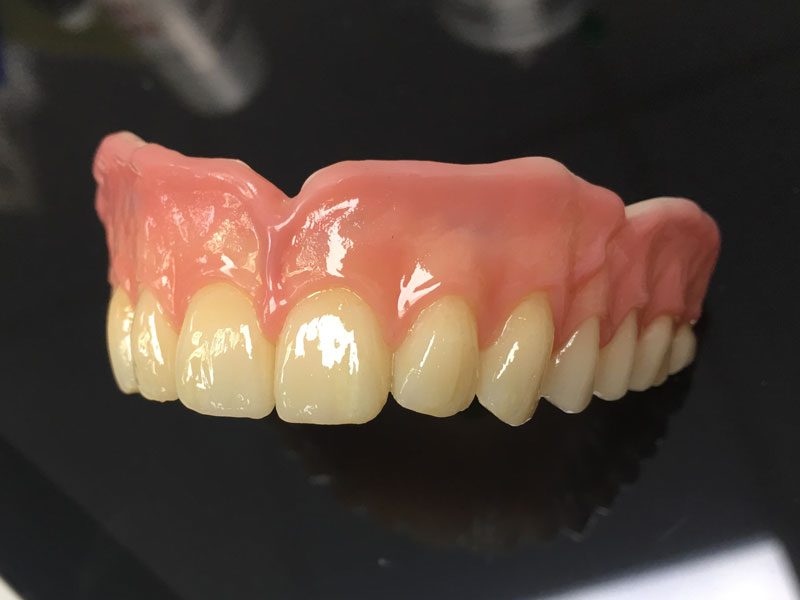 Highest quality materials and teeth, high impact and hard wearing.
Custom shades with colour toning and characterisation.
Expertise in market leading materials and techniques.
Exquisite attention to detail through close working with leading restorative dentists.
Implant retained substructures
Range of fixed and removable appliances.
Precision designed substructures and bars milled at highly accredited international milling centres.
Best suited designs and materials selected to meet individual patient needs.
Implantology
Bespoke, expert implant services from a single unit to full mouth restorations. Composites, ceramic and zirconia, E2E digital workflow.


Crown and bridge
Aesthetic smile design for exceptionally natural lookingrestorations. Veneers, crowns and bridges using traditional artistry and porcelain techniques. 


Other services
Mobile laboratory
Shade consultations at our state of the art lab
Range of associated service to meet all your laboratory needs
"The successful outcomes I achieve in my cosmetic restorations are in no small part due to the close working relationship I have built with Jon and the team at CDL. Having the lab and the skilled technicians to hand for patient consultations, advice, and joint case planning is invaluable! I would definitely recommend Jon to colleagues."