Supporting your patients at every stage
CDL manufacture a full range of restorations from full mouth rehabilitation cases through to a simple single unit. We always try to be metal free and all our crown and bridge restorations are manufactured using quality, CE approved branded materials.
Our highly skilled technicians have many years of experience which is enhanced by continuous professional development and the introduction of new products and techniques. As a result, we have created a service that offers exceptional standards of precision and craftsmanship that are reflected in our selection of awards and accreditations.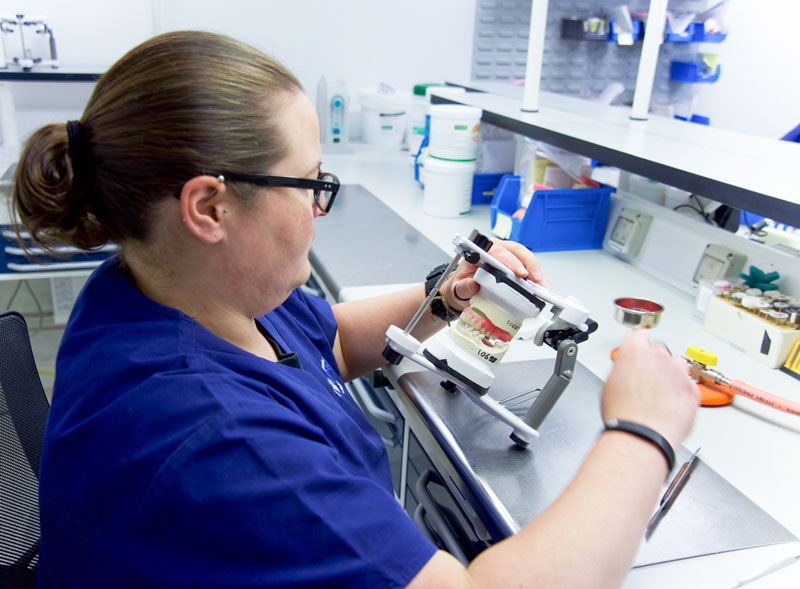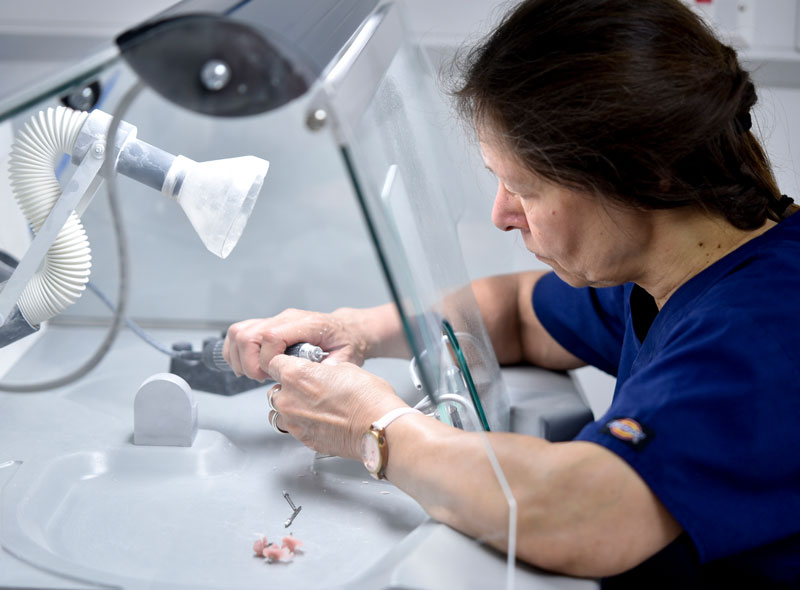 See what we can do for you
Immediate load IOS temporary crown
Helen has been a long term patient with this dental practice. She had worn a partial upper denture for several years and had old crowns that needed replacing. 
She was looking for a fixed solution to restore her upper arch and for clinical reasons was not suitable for implants.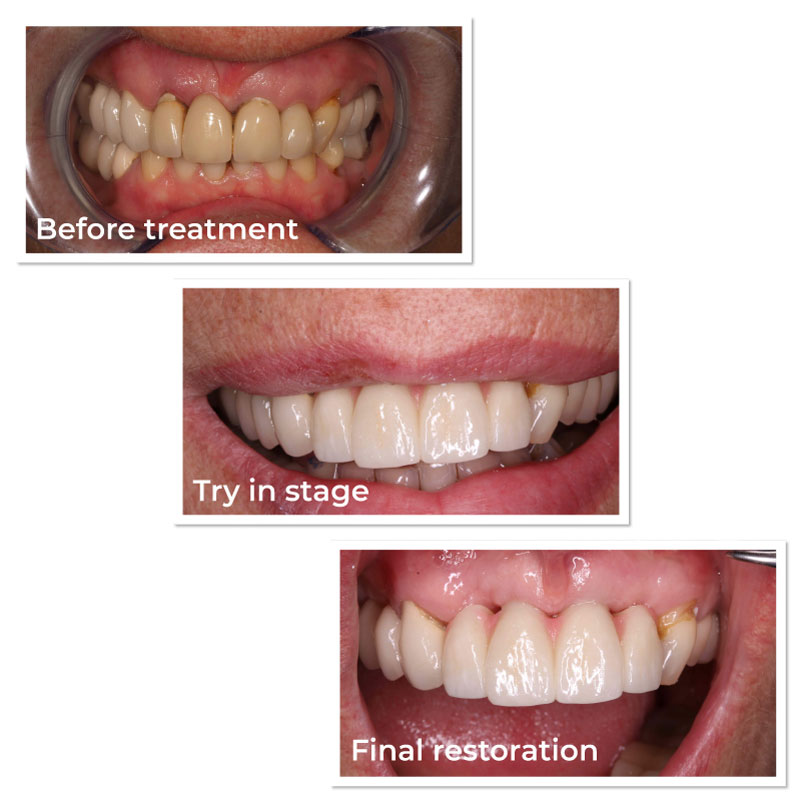 Committed to supporting dentists
We have dedicated technicians with specialist case and material training giving you the confidence that the best results will be achieved every time.
Implantology
Bespoke, expert implant services from a single unit to full mouth restorations. Composites, ceramic and zirconia, E2E digital workflow. 
Implant prosthetics
Our fully qualified, GDC registered prosthetic technicians have a wealth of knowledge and experience in all aspects of removable and fixed appliances.

Other services
Mobile laboratory
Shade consultations at our state of the art lab
Range of associated service to meet all your laboratory needs
"Throughout the process, from the measurement and provision of my temporary through to the supply of the final permanent bridge, the level of service and quality has been exceptional."